Our Doctor
Meet our experienced and friendly doctor at Vision Source of Crystal Falls, a proud provider of vision care services.
---
Farrah Khoja, O.D.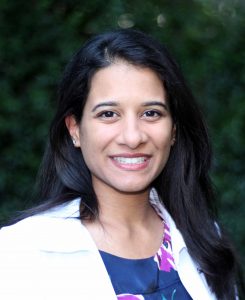 About Dr. Farrah Khoja
With her extensive training and caring approach, Farrah Khoja, OD, is one of the most popular optometrists in the greater Austin, Texas area. As the optometrist at Vision Source of Crystal Falls in Leander, Texas, Dr. Khoja performs thorough vision exams as well as diagnosing and treating vision problems like astigmatism, red-eye, dry eyes, cataracts, and macular degeneration.
Dr. Khoja grew up in the Austin area, graduating from Leander High School before going on to Baylor University in Waco, Texas, to earn her bachelor's degree in neuroscience. She earned her optometry doctorate at the University of Houston's College of Optometry in Houston. Dr. Khoja has specialized training in several areas, including low vision rehab, pediatric eye care, ocular disease, neuro-optometric rehab, and specialty contact lenses. She's a licensed optometric glaucoma specialist and therapeutic optometrist and is an active member of the American Optometric Association.
One of Dr. Khoja's main goals at Vision Source of Crystal Falls is to make sure that every patient gets the personalized attention and care that they deserve. She's always welcoming and supportive, and she can converse in English, Urdu, Hindi, and Spanish, according to her patients' needs.
When she's not taking care of patients, Dr. Khoja enjoys spending time with her husband, Zaine, and their dog, Chance. She also loves to travel and play golf when she has free time. 
New patients are always welcome, so call Vision Source of Crystal Falls or book online now. Dr. Khoja looks forward to your visit.